Staircase
Acrylic Staircase Design Ideas with Painted Wood Risers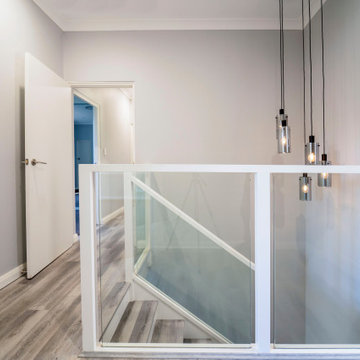 SBRGROUP
Glass balustrade ensures this staircase is welcoming. The pendant lights add a feature to a structure that can be a little dull.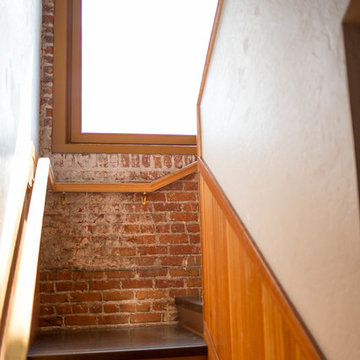 Glo European Windows & Doors
A unique historic renovation. Our windows maintain the historic look with modern performance. Equipped with tilt and turn, wood aluminum triple-pane, Glo European Windows. The Glo wood aluminum triple pane windows were chosen for this historic renovation to maintain comfortable temperatures and provide clear views. Our client wanted to match the historic aesthetic and continue their goal of energy efficient updates. High performance values with multiple air seals were required to keep the building comfortable through Missoula's changing weather. Warm wood interior frames were selected and the original paint color chosen to match the original design aesthetic, while durable aluminum frames provide protection from the elements.