Asian Turquoise Kitchen Design Ideas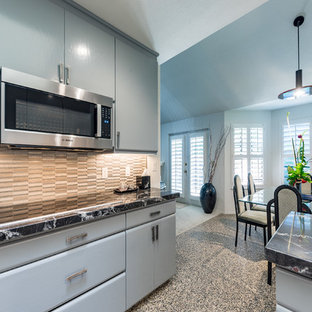 This Asian-inspired design really pops in this kitchen. Between colorful pops, unique granite patterns, and tiled backsplash, the whole kitchen feels impressive!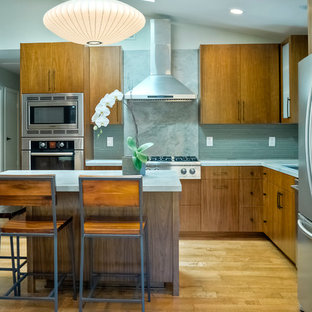 Asian influence in a contemporary kitchen that focuses on family. Family heritage infused into this contemporary kitchen for a young Asian American family. Large entertaining kitchen for a family that likes to cook. Simple cherry wood cabinets with slab doors. Asian style door handles and drawer pulls. Large stone eat in island. Green glass on the backsplash. Don Anderson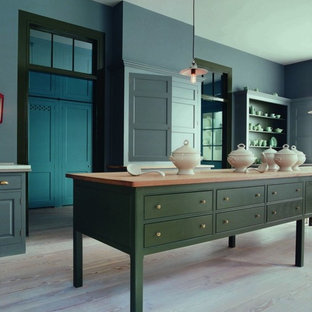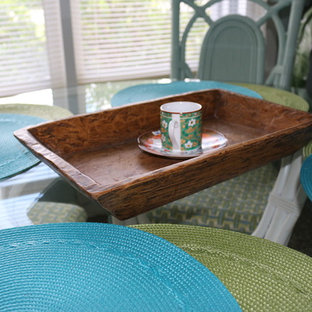 GREEN ANTIQUES holds one of the largest collections of Chinese antique boxes & baskets in the world, including literally thousands of sets of antique Chinese hand-made boxes, gift boxes, food boxes, fruit trays, sleeping pillows, chests, buckets, jewelry boxes, suitcases and all kinds of beautiful carved and painted of boxes & baskets imaginable. GREEN ANTIQUES is one of China's largest antiques shop, with a 100,000 sq.ft. showroom containing thousands of Chinese antique cabinets; interior and exterior courtyard doors; windows; carvings; tables; chairs; beds; wood and stone Buddhist, Taoist, Animist, and other statues; corbels, ceilings, beams and other architectural elements; horse carts; stone hitching posts; ancestor portraits and Buddhist / Taoist paintings; ancient shrines, thrones and wedding palanquins; antique embroidery, purses and hats from many of the 56 minority tribes of China; and a large collection of boxes, baskets, chests, pots, vases and other items. The GREEN ANTIQUES design and development team have designed, built and remodeled dozens of high end homes in China and the United States, each and every one loaded with antique Chinese architectural elements, statues and furniture. They would be happy to help you to achieve your design goals.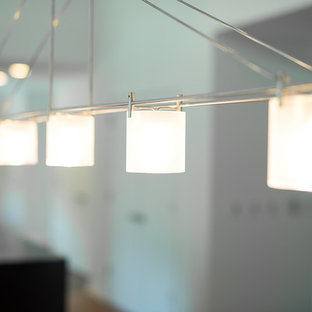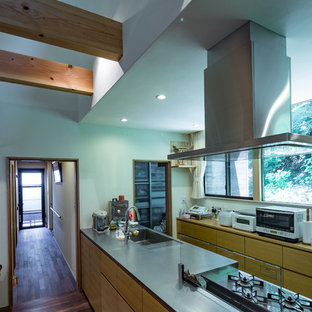 オリジナルで制作したキッチンは、奥様の使い勝手を最大限意識をしたつくりに 写真:畠中和久写真事務所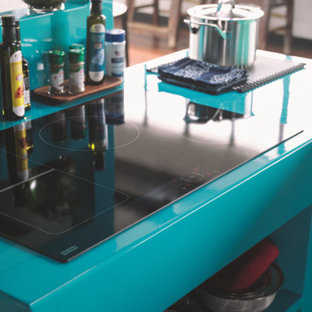 Everyone who has family knows: when things get urgent, speed and simplicity are needed. The Slider Control will help you, adjusting temperatures quickly and precisely by wiping with a finger.