Hallway Design Ideas with Laminate Floors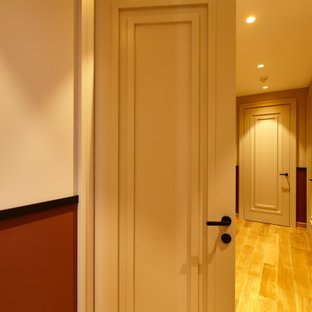 Дизайнерская модель Грау из нашего каталога. Исходя из нестандартного размера 800х2430 мм (ШхВ), их можно назвать «высокими». А за счет одной узкой филенки по центру полотна визуально двери кажутся еще выше, чем есть на самом деле.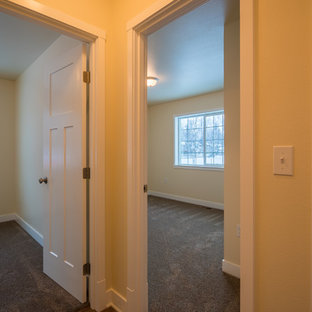 Check out the beautiful detail in the trim work! Craftsman doors & trim finished in a soft white pair perfectly with the creamy yellow wall color.