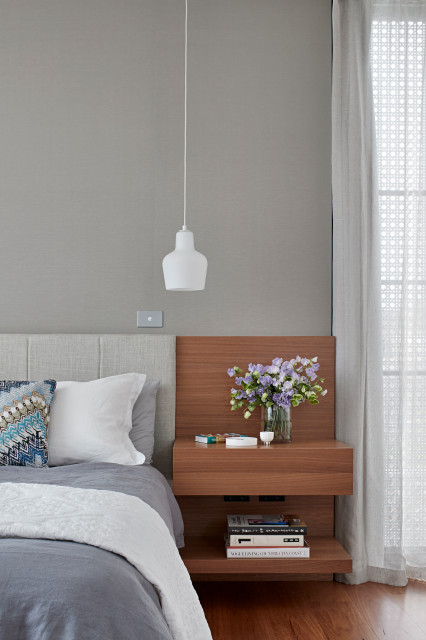 New Modern I Bower Architecture & Interiors
New Modern, a mid-century home in Caulfield, has undergone a loving renovation to save, restore and sensitively expand. Aware of the clumsy modification that many originally prized mid-century homes are now subject to, the client's wanted to rediscover and celebrate the home's original features, while sensitively expanding and injecting the property with new life.

Our solution was to design with balance, to renovate and expand with the mantra "no more, no less"- creating something not oppressively minimal or pointlessly superfluous.

Interiors are rich in material and form that celebrates the home's beginnings – floor to ceiling walnut timber, natural stone and a glimpse of 60s inspired wallpaper.

This Caulfield home demonstrates how contemporary architecture and interior design can be influenced by heritage, without replicating a past era.
Bedrooms with Similar Colours