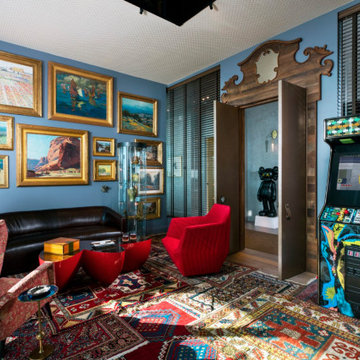 Cabex Construction
This vibrant smoking room in our Vue Sarasota Bay Condominium penthouse build-out shows off the owner's impressive collection of artwork and antique rugs gathered from around the world. Can you see yourself lounging beside those floor-to-ceiling windows overlooking Sarasota Bay?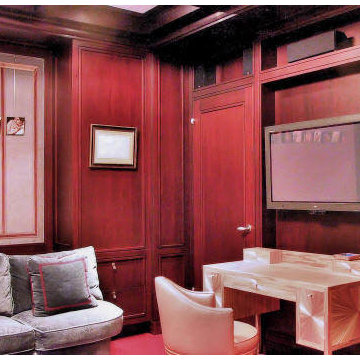 Gail Green Interiors
Sheathed in mahogany, the walls provide a rich, warm feel to the library / den. The built-in woodwork extends to the coffers on the ceiling, bringing the room full circle. Cabinetry is used for storage, a rare book library, media area, desk and window wall area. A custom designed Ruhlmann like desk is handmade of straw marquetry. The swivel chair is similarly made of straw with a leather seat.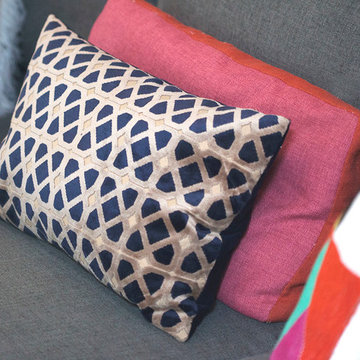 Sarah Hermans Interiors