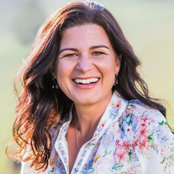 | | |
| --- | --- |
| | Undercover Architect |
Commented: Front of house
I would really encourage you to get a landscape designer's help with this. If you can't change the fence, but want privacy, landscaping / planting will be a good choice. Working out how to create step...
Commented: lighting (and powerpoint) advice
CP listen to my podcast on Tuesday - I've got a special UA Community offer with a fantastic new Australian company doing DIY LED strip lighting you can order online! And don't forget a power point in ...
Commented: House-plan help
I'm not sure this is the 'start again' disaster it's being painted to be by @co-design. 1. At no point have I seen Em disclosed the exact location of her home. So yes, whilst northern orientation and ...
Commented: house design help for riverfront block
Thanks for the shout-out C P ! Appreciate it. Yes Briar, there's a lot in the first two seasons of the podcast to help with designing for this orientation, and to learn how to get rooms to be arranged...
Commented: Feedback on New build family home plans
Thanks C P - that's very true. As a client of mine once said, "It costs the same to build the wall whether you put it in the right place, or the wrong place". And Rochelle ... so many homeow...
Commented: Building on acreage to lock up
Hi Anna, How exciting to be embarking on your new home project. I have a blog which can help you with understanding buying land first vs choosing the home first. There's also lots of information on my...