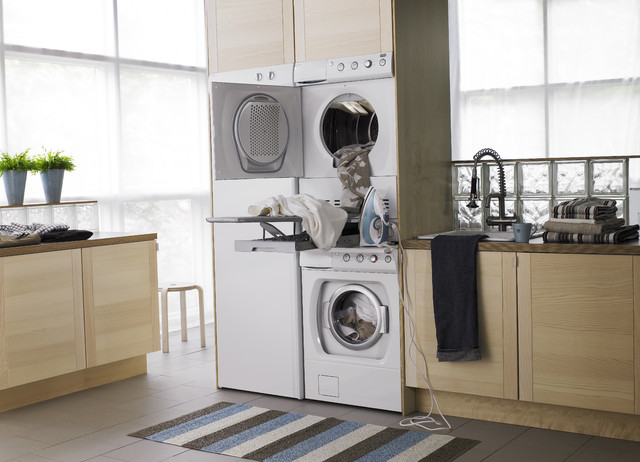 ASKO Drying Cabinets
Whatever can't be dried in the dryer goes into the drying cabinet where a gentle heat speeds the drying process? Never again will you have clothes drying on doorknobs, shower rods, counter tops or even on the floor.



An ASKO drying cabinet has the rack capacity of the equivalent of 52 feet of clothes line and offers greater flexibility than a conventional dryer, able to dry everything from bed linen to boots in less than two hours. A drying cabinet will also significantly reduce creasing - just hang shirts on the adjustable pull out racks and ironing becomes a mere formality. Of course, a drying cabinet is much gentler on clothes than the sun light helping to prevent color fading and fabric distress.



As with all ASKO products, our drying cabinets are also environmentally considerate, as a drying cabinet uses much less electricity than a conventional dryer. It is also extremely quiet.



All ASKO laundry appliances are coordinated in their design and can be integrated seamlessly with other products in the range so you can match your drying cabinet with ASKO washing machines, tumble dryers and other ASKO laundry products.

What Houzzers are commenting on: