Large Kitchen with Purple Floor Design Ideas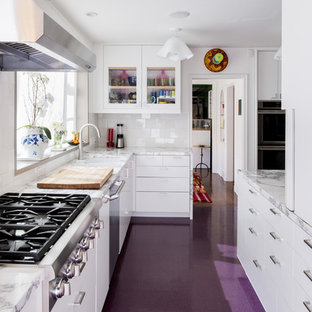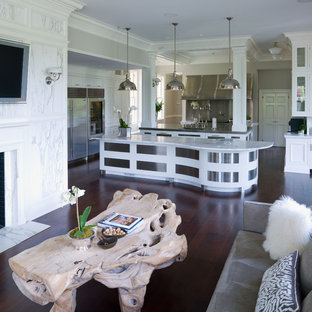 The work horse of the house. This new kitchen at the core of antique Georgian Manor house melds traditional design detailing with frame and inset panels with modern fluid forms and stainless steel finishes.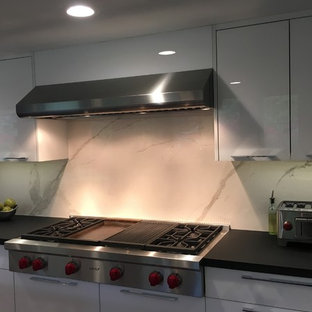 This kitchen back splash was designed to have no seams and to be maintenance free. The product that was used to achieve this was Crossville Inc Laminam. This product is a porcelain panel designed to look like statuario venato marble.