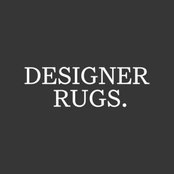 | | |
| --- | --- |
| | Designer Rugs |
Commented: Stuck with ideas how to furnish a lounge room
Hi there! Just jumping in to offer a bit of advice about the dining room rug: As the chairs will be constantly moving around on top of the rug, you might find that a jute or a synthetic rug would we...
Commented: Open plan decorating ideas
Hi there! So sorry for the late reply! They don't necessarily need to match, but keeping the style similar would be a good idea - art deco paired with art deco, contemporary with contemporary. If you ...
Commented: Ideas for décor.
Hi there! We absolutely agree with Leonie - a rug would add warmth to the room. Terracotta is actually quite a trending colour finish at the moment, so try to work with it rather than cover it! That b...
Commented: design dilemma 19
We agree that while a natural/jute rug is a classic Hamptons choice, it would blend in a bit too much with your lounges - you can definitely work with them though, especially with some statement cushi...
Commented: How to overcome blandness
We agree with the commenters above - that wall is perfect for some amazing art! The little hints of mustard and mid century details that you've already incorporated would pair great with a graphic rug...
Commented: What should we do with this huge open-plan room?
We agree, a rug could help define and delineate the different spaces! It looks like you may need some specific and quite large sizes - look for rugs that can be ordered in custom sizes to take the str...
Designer Rugs
is following
Michael Bell Architects Pty Ltd
April 14, 2019