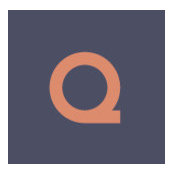 | | |
| --- | --- |
| | Q Design Services |
Commented: Need help with design of a room - mustard accent
Hi Jacky, What a great start to your room! Mustard is a really versatile colour and you can do so much with it. To help with what else to use there are a few other things to take into account. What...
Commented: Leave or move the rug
I'm going to throw something completely different into the mix. How about moving the rug to the middle of the space ie so you are able to use it when seated on the lounge suite. Then balance it all by...
Commented: Need help with kitchen cupboards
I suggest painting the overhead cupboards the wall colour. This will minimise the top heavy feeling and give a great modern look. If you can, have them painted professionally so they stay in keeping ...
Commented: Feedback on Floorplan
As an Interior designer my initial thought is that there is a very long hallway to go down from what I presume is your front door beside the garage. Any guests will need to pass all your bedrooms and ...
Commented: I hate this rug! Need suggestions please!!
I like your rug! However my first thought was that everything looks a bit cramped the way the sofas are positioned on the rug. You could try pulling the rug out and turning it around so it is more h...
Commented: Need help with paint color for my walls
A good place to start is thinking about how you want your room to feel - bright and fresh? Warm and cosy? Romantic? Pretty or masculine? Once you have figured that out its much easier to narrow down ...