Before & after: A multi-purpose living room
The key requirement for this project was to create a stylish, multi-purpose living room and home office. The existing space was dark, cluttered and overdue for a refresh, but had ample space for a multi-functional layout. The space needed to accommodate a living area to unwind and watch TV, a space to relax with a good book and a cup of coffee and an area for a functional home office.
At first glance, there was so much potential for this space!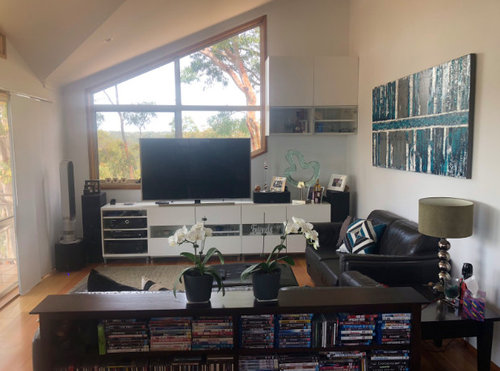 Before Photo: Living Room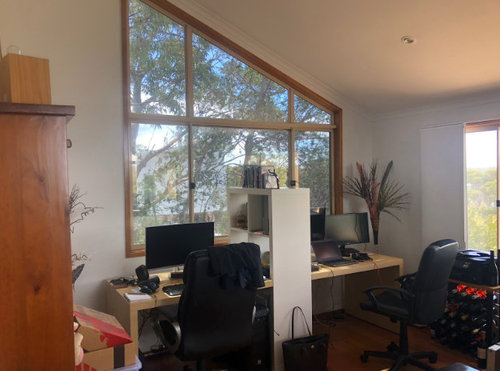 Before Photo: Home Office
WHAT DID WE DO?
The most important request the client had was to make sure the space worked well as a home office AND a living space to de-stress and unwind. To achieve this, we used a soft, neutral colour scheme to create a relaxed and refreshing feeling. It created a perfect harmony with the natural bush surroundings adding soft, muted tones into the mix.
We decided on light wooden floors to brighten the space and made sure the furnishings (such as linen cushions, throws and woven rugs) were textured, adding warmth and comfort. The bespoke joinery also created an office space that wasn't cluttered or intimidating and connects seamlessly with the living area.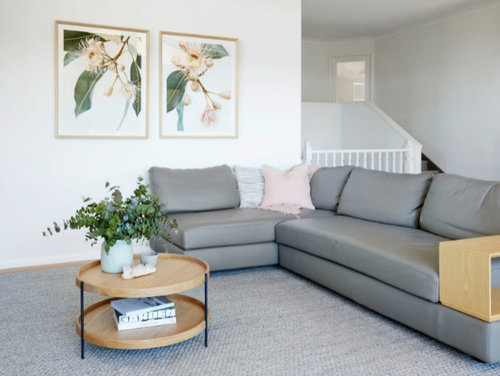 After Photo: Living Area
More importantly, the floor plan had to be practical so the space could still feel zoned for different uses while still being flowing and integrated into the space. Stylish furniture and harmonious colours tied everything together to make sure it all looked and felt connected.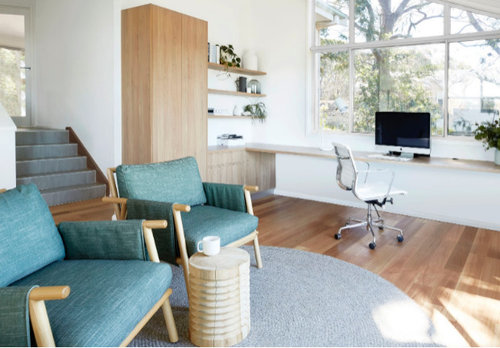 After Photo: Home Office & Living Space
The results speak for themselves! We're so thrilled with this interior renovation. What do you like most about the project? Leave us a comment below.